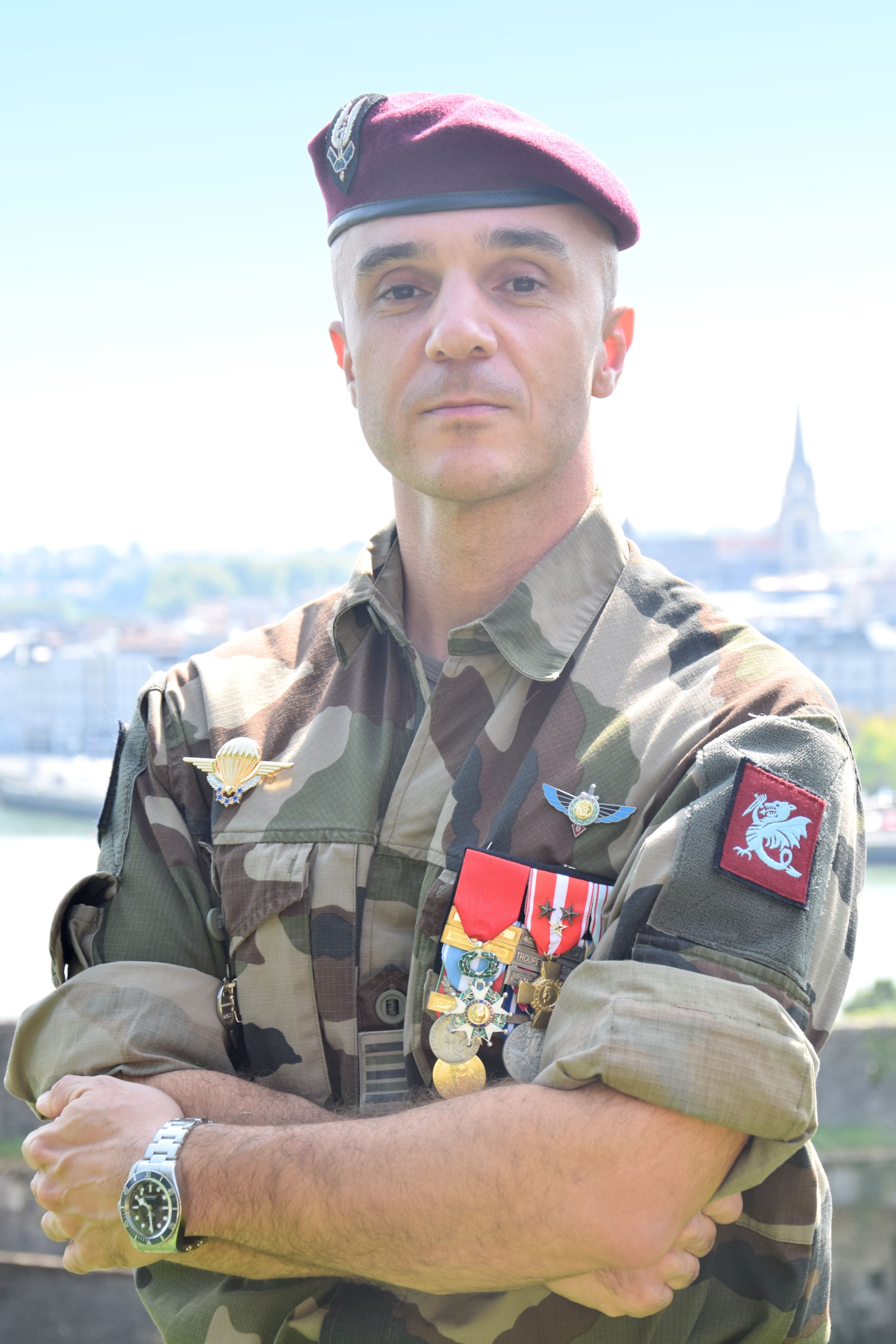 Colonel Stephane Cutajar
Military Attache
,
Embassy of France, Washington DC
Colonel Stephane Cutajar graduated from the French Military Academy at Saint Cyr in 1998 and was commissioned as a Lieutenant. Upon completing his training (1999-2000) at the Montpellier school of infantry, he was accepted into the 1st Marine Infantry Parachute Regiment (1er RPIMa SAS) in Bayonne. The 1 RPIMa SAS is one of the two regiments of the French Army Special Forces, and it is the direct heir to the WW2 British- trained French 3rd and 4th SAS Regiments. Over the ensuing 5 years (2000-2005), Stephane Cutajar served successively as a troop commander and squadron 2 i/c within his regiment. He was then posted (2005-2007) to the French Overseas territory of New Caledonia in the South Pacific as a Marine Infantry company commander. In 2007, he was assigned to the French Airborne school in Pau as a HALO/HAHO capability development/ training officer, before enrolling at the French war college (École de Guerre) in 2009. In the ensuing four years in Paris, COL Cutajar successively graduated from the war college as well as from the HEC-Paris business school and thereafter served at the French Special Operations Command. He then returned to the 1RPIMa in Bayonne as the senior officer in charge of operations, plans, finance, capabilities, and training.
In July 2015, he was posted to the USA for three years as the French Liaison Officer to USSOCOM in Tampa, Florida.
Upon returning to France in June 2018, he took command of 1er RPIMa SAS. Following his time of command in July 2020, he served a stint with the Directorate of Military Intelligence in Paris. In August 2021, COL Cutajar was assigned to Washington DC where he currently serves as France's Deputy Defense Attaché in charge of Joint Strategic Studies.
During his career, COL Cutajar has deployed numerous times in special operations theatres, including in the former Yugoslavia, the Democratic Republic of the Congo, Ivory Coast, the Sahel, and the Middle East, etc.
His several military awards include the Officer's Cross of France's Order of the Legion of Honor as well as the Cross of Military Valor with four citations.