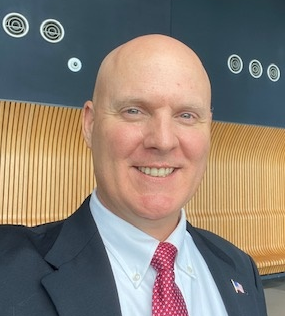 Colonel Jason Wright
Senior Military Advisor
,
Global Engagement Center, U.S. Department of State
Colonel Jason Wright is a career Army Officer with 28 years of defense service in the U.S. Army, Joint and Coalition formations. Since July of 2022, he serves as the Senior Military Advisor at the Global Engagement Center with a focus on State and Defense Departments' collaboration and harmonization of U.S. and Partner activities against our collective threats' global mis and dis-information efforts.
Colonel Wright graduated from the United States Military Academy at West Point, NY in 1994 with a BS in Russian and German Language. He spent his early formative years as an Armor Officer leading tank formations before transitioning through Technical Signals Communications in 1997 to Psychological and Information Operations in 2003. Colonel Wright has served at all echelons of Army and multi-service joint formations with special focus on influence communications supported heavily by intelligence and special technical activities. Colonel Wright has multiple overseas tours in Iraq, Afghanistan, Kuwait, and Qatar with both Special Operations and Coalition Joint Task Forces. In the last five years, he has served between AFRICOM and INDOPACOM theaters tracking and countering Russian and Chinese malfeasance against partners' and US interests.