19 Nov 2019
Converging on the Target [Modern Warfare Week 1]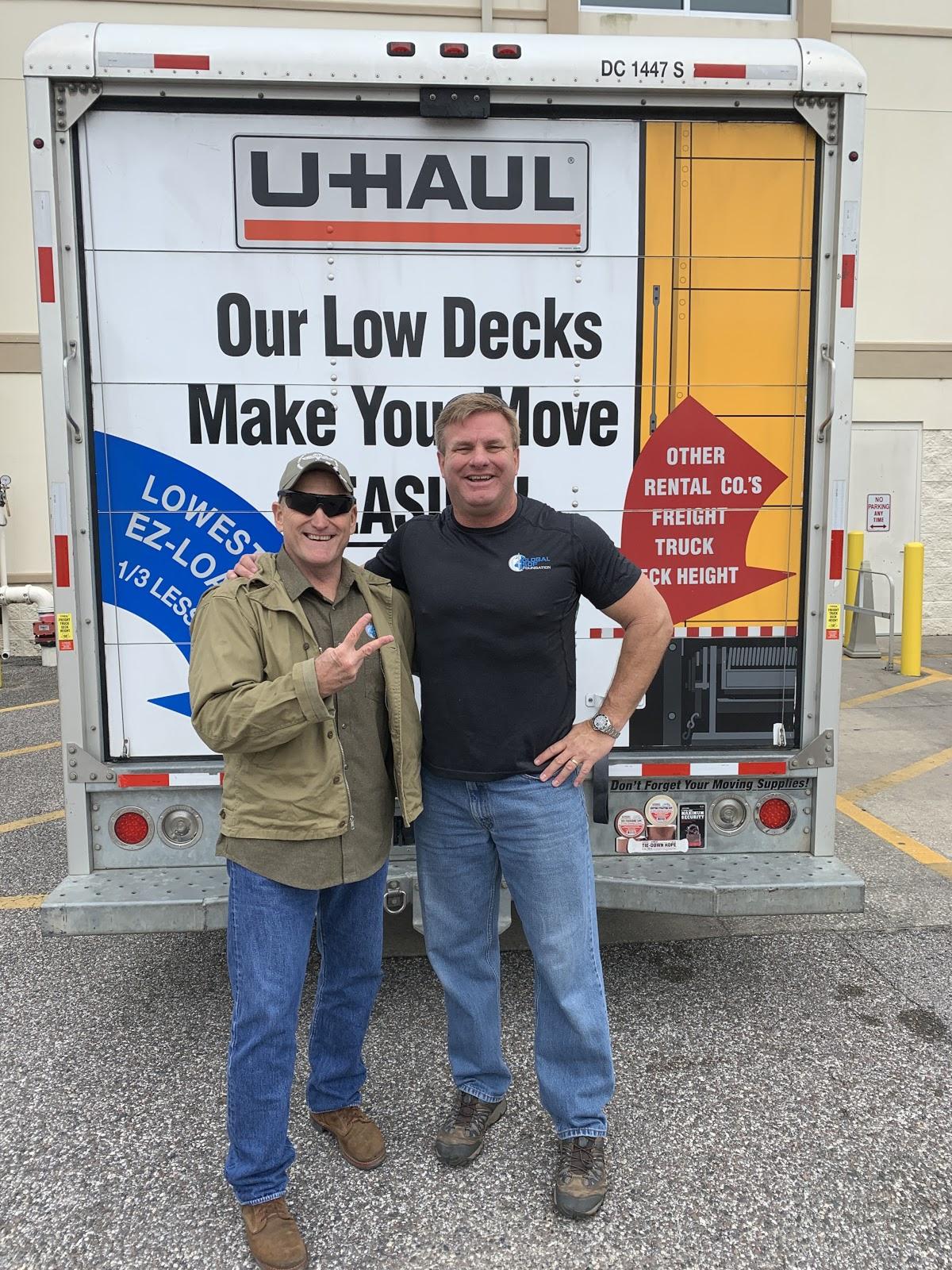 This blog is about Day 0 of the 2019 Modern Warfare Week in Fayetteville and Autryville, NC. See other recaps of the rest of the event on our blog.
———-
It's finally here: Modern Warfare Week! If you're not caught up, it's already grown from the inaugural event we had in 2018–which was already a pretty big deal. We had a co-sponsorship with U.S. Army Special Operations Command (USASOC) to host a Symposium on Ft. Bragg, NC, and we also held an adjacent Expo to showcase industry capabilities.
Cut to this year's event, which has all of the previous year's activities plus… Demo Days!
Demo Days are happening at The Range Complex from 19-20 NOV.
Demo Days are taking place at the nearby The Range Complex, and have a variety of demos ranging from armored vehicle driving to cutting edge ammunition to optics to explosives.
But this blog is about the lead-up to all of those activities… the inside scoop with our team on Day 0 of Modern Warfare Week.
—
Bringing Back the STUhaul!
The Foundation is based in Tampa, Florida, which is also where we store all of our "treasures," specifically the logistic, marketing, and range supplies that are needed to pull off an event like this. That means it's U-Haul time…or as we often call it, in honor of our President, CEO, and primary U-Haul Driver, Stu Bradin… The STUhaul. You get it.
So Stu, along with his trusty co-pilot CSM (Ret) Rick Lamb (also our Director of Government Relations), met at our Storage Unit to load up on Saturday. Chelsea Hamashin, the GSF Director of Marketing, also made a cameo to provide some (wo)manual labor.
CSM (Ret) Rick Lamb and COL (Ret) Stu Bradin prepping for the drive from Tampa to Fayetteville.
Stu and Rick made good time on the drive from Tampa to Fayetteville, sending the team "time hash" photos at each state line crossing. Some pictures turned out better than others. Also, you can see why we try not to let Stu and Rick handle the event photography…
They're fired from taking photos.
—
Setting up the "Rainge"
The rest of our team arrived more conventionally, flying or driving "normal" vehicles into Fayetteville. The next two days allowed us some final recon, and more importantly, time to set up the range!
However, it was a dreary, rainy start to the week, hence: the rainge!
"Demo Days" is scheduled for Tuesday and Wednesday at The Range Complex, an awesome facility about 30 minutes outside of Ft. Bragg. It's owned by GSF Small Business Partner, TigerSwan, and a great group of folks there.
It has over 25 live fire lanes, a shoot house, test track for vehicles, and even space to test explosives! This made it a great location to showcase the capabilities of our industry partners and invite local units to try them out.
We were excited to have two participants show up with some amazing 5th Wheel "RVs" to add some reprieve from the rain and cold, and that added with the promise of a better forecast tomorrow made it a pretty good day.
Special delivery!
The tents went up, some vehicles arrived (ambulance not included), and we even got previews of some of the capabilities in action.
–
The Lobby Take-Over
In 2018 we started what would become a Modern Warfare tradition… taking over the Lobby of the Courtyard Marriott in Fayetteville! Turns out, it's a thing.
As with last year, we have tons of badge-stuffing, program guide assembling, and printing to do, and the hotel very kindly allows us to do it spread across their lobby.
It's a sort of organized chaos, inclusive of pizza orders, trips to the bar, and last minute errand-running, but it works!
With no major issues hit (yet), we even got done pretty early! We did the Rick Lamb "M.C. Lammer" dance in celebration, did one last check of the forecast (no rain!!!), and hit the hay!
–
Check in Tomorrow!
Come back to our social media and the blog to see how the inaugural Demo Days went!