19 Aug 2019
BREAKING DOWN MODERN WARFARE WEEK 2019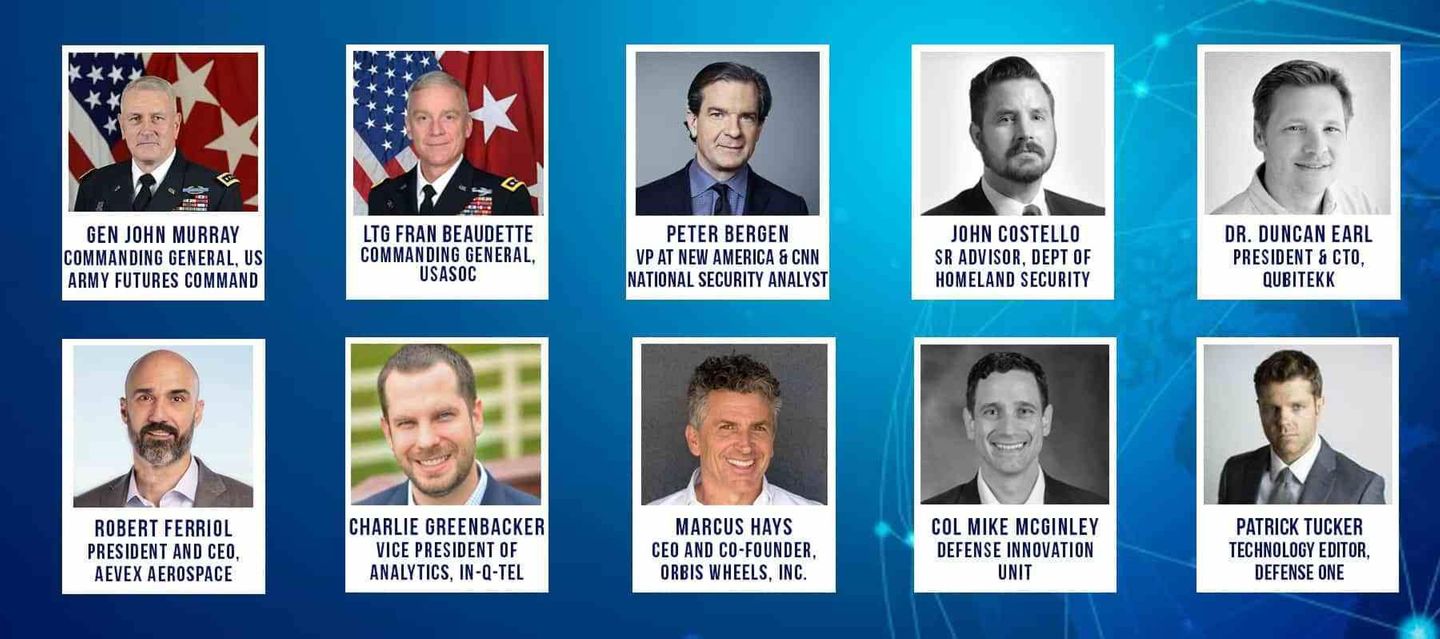 It's hard to believe that summer is ending, but football is back, kids are heading to school, and the weather is cooling–well, it's not cooling down yet, but surely for everyone not in Florida cooler weather is on the way!
The onset of Fall means some big GSF events are closing in quickly. First is the Global SOF Symposium in Belgium, which is happening in Brussels on 1-3 October 2019. You can learn more about that event here.
This blog is about the following event–well, series of events–coming up in November. The Modern Warfare Symposium, Expo, and Demo Days.
Read on to learn about them all, but start by watching this highlight video featuring the GSF's Stu Bradin, Steve Jones, and Rick Lamb.
See the full video here.
—
19-20 NOV: Demo Days at The Range Complex
The events are all happening the week of 18-22 NOV, with the Demo Days kicking it all off.
It's going to be an exciting way to start, because this is where the real hands-on action is happening. The Range Complex has 27 live-fire lanes spread over 5 ranges that are available for demonstrations. This includes both day and night time slots!
There's also a vehicle track for test drives and an HLZ for rotary wing aircraft. What more could you want?
Aerial view of The Range Complex
The Range Complex is run by our partner, TigerSwan, and it's just 30 minutes outside of Fayetteville, NC. We expect good representation from USASOC on Ft. Bragg and other neighboring military units.
This is a great opportunity for industry to get hands on their SOF-focused capabilities. For companies that don't have mobility or weapons systems to show off, there will also be an exhibit tent with a *limited* number of tabletop booths.
If you have tech or tools that you want people to try out, this is your chance!
We'll be camped out there for the better part of three days. Setup on the 18th, events on the 19th and 20th. Food and coffee trucks will be there for hospitality. It's going to be a great time! We're pretty excited for it and hope to see you there.
—
20 NOV: SOF for Life Seminar & Opening Reception
So the 20th will be more of a "transition" day… in more ways than one.
After a half-day of demos at The Range Complex, we're moving the whole operation to Ft. Bragg. The exhibiting and demonstrating companies will tear down in Autryville while the exhibitors for the next event are setting up at the Iron Mike Conference Center on Ft. Bragg.
There will also be a SOF for Life Transition Seminar from 9-5 that day at Iron Mike, run by the great folks of The Honor Foundation. This is a good jumpstart for anyone +/- 2 years from transitioning from active duty…although we recommend it for people who plan to separate in two years!
The seminar is a "teaser" for the full 12-week transition course that The Honor Foundation offers to SOF, and helps attendees start to think about life after service. It has a great record for placement within Fortune 500 companies, and truly helps participants find meaning in the civilian world.
If you know the GSF, you know that we like to follow working events with fun events… so stick around for the opening reception! Although it's kind of a "closing" for the demo days and an "opening" for the rest of the week.
Either way, it's going to be fun and we want attendees of all of the events to join us!
It's happening at The Tap House on Hay Street in Fayetteville–a fun spot with lots of good beer options.
It's going to be a great opportunity for networking, so if you're attending any of our events during the week it's definitely something you won't want to miss!
—
21-22 NOV: The Modern Warfare Expo
So there are exhibit options at the Demo Days, but that's not the last opportunity for industry this week. We have an Expo Hall at the Iron Mike Conference Center on Ft. Bragg from 21-22 NOV. Ft. Bragg houses U.S. Army Special Operations Command (USASOC) and Joint Special Operations Command (JSOC), so it's a prime location to show it if you got it.
Attendee stats for 2018
At the inaugural event in 2018, over 40% of the attendees were active duty military or government, and we're expecting a similar turnout this year! Better, even.
We did our best to make more room for booths this year (last year's sold out well in advance), but it's still a very limited space, so we strongly encourage industry to book exhibit space early. If you're interested, please contact our sales team at eventsales@gsof.org.
If you want to get a good idea of what the exhibit hall looks like, check out our video recap of last year.
—
21-22 NOV: The Modern Warfare Symposium
The crowning jewel of the week is happening alongside the Expo, literally a wall away, at the Modern Warfare Symposium. This event is co-sponsored by USASOC and they also drive the agenda of keynote speakers, panels, and SOF slams.
We had a great agenda last year, and things are shaping up very nicely again this year as well. See a sampling of some of our speakers below:
Confirmed Speakers for 2019!
We're looking forward to uniting our community again in Ft. Bragg… register today to start planning your journey!